[ad_1]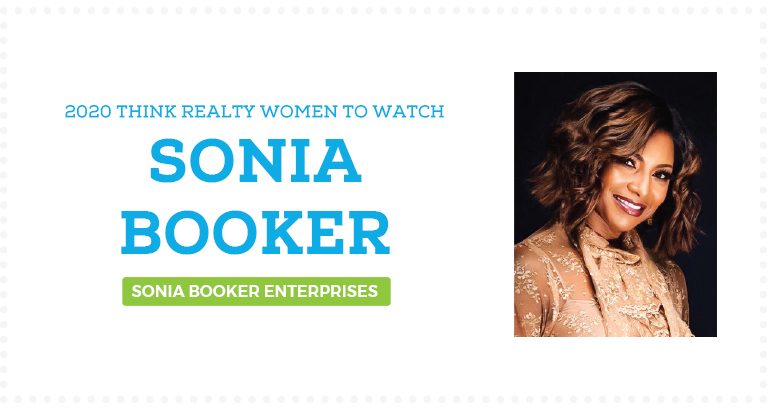 I am happy to say that I graduated from the real estate school of hard knocks.
Think Realty shines a light on some of the many women who are making waves in the real estate investing industry.
Real estate entrepreneur, speaker, and author Sonia Booker was exposed to real estate investing long before she purchased her first investment property. Originally from Mississippi, she was introduced to land ownership and rental properties through her grandfather. When she later moved to Atlanta, she started investing part-time while running her insurance agency. When the year came that she earned more doing real estate than insurance, she decided to sell her business and do real estate investing full time. It wasn't easy, but now her portfolio includes single-family and multifamily properties, with buy and hold as her preferred wealth-building strategy.
What is a trait you exhibit that has held you back, and did you change from recognizing it?
I am pretty trusting sometimes. I operate like everyone is going to do things like me only to realize they are not me. This has held me back because I have to fix things and pick up pieces. I have learned to create a balance when it comes to partners vs. staff, which has helped me to manage my expectations.
What is your goal-setting process and one goal for 2020?
I have to stop often and take inventory. It's not about changing the goals as it about being flexible on how to accomplish them. I want to bring people together around a common goal of land ownership. This is important for me because in the black community, many haven't been taught how important this is to our futures.
Best advice for seasoned investors?
Don't be afraid to pivot. I think as seasoned investors we can get caught up doing what we have always done. We have to be flexible in our learning.
Why is the real estate industry good for women?
Women have an innate ability for the business side of real estate. Our compassion allows us to see problems and solutions in a way unlike men. As long as we can keep our emotions in check, we are naturals.
What three strategies within the real estate investing industry have helped you the most?
Having a niche: I remember when I first started investing, I would purchase anything, anywhere as long as it was a "good deal." I quickly found out that doing that is a disaster and once I learned how to niche invest, things became much easier.
Setting goals: I am a goal setter and tend to do this property by property as well as to have an overarching goal around investing. Once I was able to put numbers to what I was doing it helped me to move through deals faster. For instance, my goal on a wholesale property would be to make a minimum of $5,000. I don't waste time if I can't get at least that. Don't get me wrong, I'd accept a $500 referral fee for a deal because it doesn't require much time.
Knowing my limits: I have a pretty high-risk tolerance so it's important for me to set
boundaries yet be willing to take calculated risk.
---
Connect with Sonia:
Website: soniabooker.com
Email: teamsonia@soniabooker.com
LinkedIn: SoniaBooker


[ad_2]

Source link